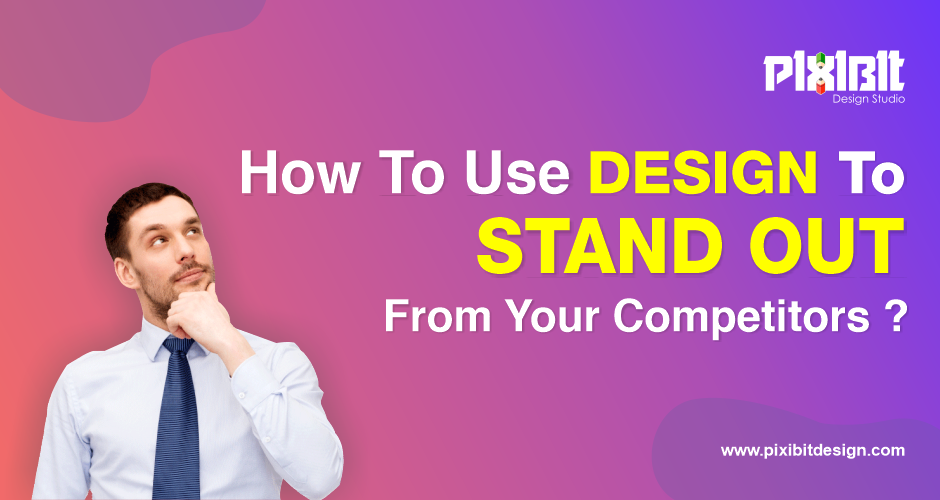 How to Use Design to Stand Out From Your Competitors?
Introduction
Design is the key component of every business especially for those who are associated with Packaging and similar activity.
As the design makes the product perfect along with it's do create some unique effect towards the people while remembering your brand and products.
A lot of giants company are been introduce their unique pattern and design to attract customer as we have seen in TV advertising and online ads, the design you can't spread your products and remembrance, so meanwhile, the design is the key to the success of the business if it is reflecting your brand and package to attract the customers.
There are a lot of things you need to focus on when you are doing design for your brands, products, and services which we will discuss later on in this article.
Moreover, a proper design that reflects your brand and service is the profitable thing for the future endeavor, As while designing catchy design along with sharing in social media will make perfect branding, one's people are interacting they will fall in love with your brand and products if you have well optimized.
There were a lot of things you need to keep in mind while designing the good patterns, as you need to identify your audience well before designing any products, services, logo, brand, or anything. Without optimizations and target audience designed things can't help you out to make your brand unique.
So, this is all about introductions and basic things of design, now we will get into the deep to know more about how the design will help you to stand out your business in the world.  Let's discuss how design can help your business.
How design can help your business?
As we know every business needs an impression of their business and products or else service that they are offerings. So good design always makes an impression. It always stands out with your competitors if you have use proven techniques to do design which shows the skill of your organizations as well. Moreover, good design always makes good customer relationships as result you will get a good amount of resources from a marketing point of view. Along with this, there are a lot of things which you can get from the good design you just have to maintain consistency and you will definitely get the results of good design.
Also Read: Top 10 Tips for Building your brand with Packaging Design
Top 10 ways to create good designs
There are various ways you can design creative products and service design for your business in which we have listed the topmost ways to create a design that will help you to enhance your business. There are people who are designing creative design but not getting the expected attention of their audience, so here we have listed some marvelous insight into the design which will help you to your business to showcase your brand, services, and products.
Creativity is the first step towards the successful design
As we know that in design creativity always outstand through your competitors and market, if you have good knowledge about design but don't have any creativity in your mind then design won't be work for you, Always implement ideas and creativity which is grabbing the current market trends and people.
Sketch your product first and design last
Before creating the design of any services, products, or brand, always go for a sketch because from the sketch you will get an idea of a lot of design parameter and actual outcome before real design, sketching makes the perfect design of layouts and user experience, even you can show your sketch to the unknown people to get the feedback about how it is and what you need to change in it to make actually design perfectly.
Use Professional software
There are a bunches of software are cracked each day for various purpose, even people are using this cracked and unprofessional software as well, We are recommending you to use only professional software to create a design, however, maybe some software taking premium charges but it will be fine for making better design without any problem in future endeavors.
Don't do multitasking while designing
As the social media and online platform nowadays passion for a lot of people, and people always show friends and relative activity in few minutes or hour about what's happening, it's like the habit of everyone, so this is the suggestions for designer to don't use do multitask while the design of any products or services, it will dis try your creativity attentions.
Keep in mind your audience and business
While designing the products or services always keep your brand, interested people, and business in your mind, so that you can create a better design for your services which people are likely to interest and go with the design for business or convert themself as a customer too.
Match color, font, and grid with your design
A lot of people have made a design for various purpose but when they complete the actual design we showed that font and color base are totally relevant to their business and products, so make sure to use proper colors and font along with a grid to create an eye-catchy design for your business which grab the attention of the people.
Use relevant images and size
Image is the matter of affections towards every personality, hence using the right size images with color combinations in your design layout will give you a perfect chance for people to interact and share. Once they love your images and design they will surely share with other people and from that, you will get your business as that what you want.
Always keep a theme in your mind
As we have already discussed that without a proper theme and design you can't even get a click on a result which people do, so before designing your layout or wireframe go with the collections of a theme in which you can choose among them which is best suited for your brand and category.
Transparent theme and icon / Logo
When brand rind or designing your own brand we always use some logo and icon, so make sure you use transparent with your niche that you are designing, using the transparent logo in your design will stand out to your audience and bring them with eye-catchy destinations of your brand.
Visual Elements in your design
Visual elements in your design will help people to easily remember the things or messages that you want to pass via design. Use relevant visual elements in your design to get more impression from the audience.
Also Read: Company Profile Design: Make Powerful Impact Of Your Business
Conclusion
So, guys, we have seen a topmost way to create a design, moreover, you don't need to depend on these top points, but you also take care of everything other than this parameter while designing perfect business design for your brand, services, or products.
Design is a skill and not everyone can do, so make sure you go with some professionals to create eye catchy design instead of choosing a random design or online design, use professional software to make a unique design that stands out with your audience and says everything instead of doing marketing, Good design always tell everything about your business and bad design always getting a bad impression of your whole products and services.
Moreover, you also need to go with social media and digital marketing after creating the perfect designs to get more customers and clients of your niche, which bring you to your business goal.
So Design your business with one of the best Graphic Design companies in India. Yes, Pixibit Design Studio is the best Graphic Design Company that provides you the best service at an affordable. Check-out different our different Services and Contact Us for more information.
Also Check-Out:  Logo Design Company
Thank You For Reading!!