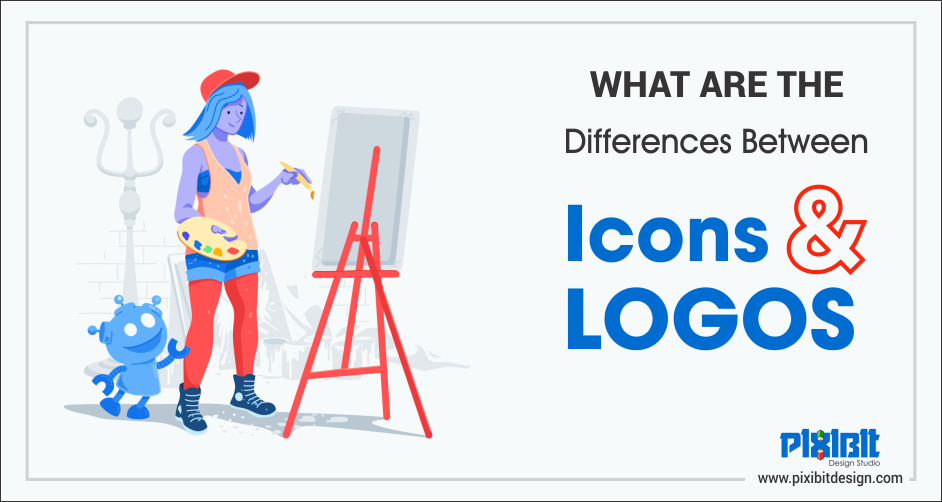 Differences between Icon Design and Logo Design
At first look, people often believe that " logos and icons are the same" because both are used for graphical representation for business. That's not completely the same, each has a specific concept for utilization in various places. Sometimes, they create a few confusion in minds so today we categorize both for clarifying the confusion.
What Is Logo Design?
Logo Design is the first and primary graphic representation that represents the brand impression toward the customers. Conveys the company's message easily. Logos are sometimes called a "logomark."
According to logo style, many logotypes are available like letter marks, wordmarks, pictorial marks, abstract logo marks, mascots, the combination mark, hand-drawn logo. Generally, logos are not the same for all the business field. It has a unique style and concept for different businesses.
Logos establish communication between customer relation. They are helping to promote the products and services of the company. Logos are the mirror of the organization. The logo conveys a lot of than an icon. If you are searching Logo Design India based company then visit us.
What Is Icon Design?
The icon design is an extension of practical analogies to distinguish the business standards and strategies individually. In other words, it may be a program or file extension. Icons are small in a size but they impact a lot and also means it is a key element to utilize navigation. Icon also called a "symbol". The symbolic representation of any business fields may the same Icons for its services. Icons are visual pictures that carry out such a message.
Icons are typically designed in particular shape, format and also they have a specific dimension like line, art style, colors, and fonts. In short, icons help us to understand the overview of the phenomenon behind the graphical representation.