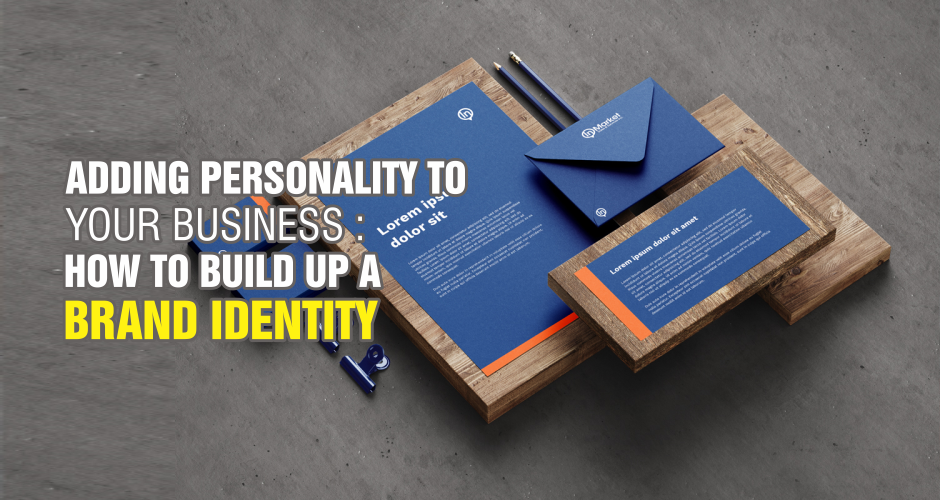 Adding Personality To Your Business: How To Build Up A Brand Identity
Businesses can use commercial markets to develop their own brand identity. Through this people may quickly recognize a specific brand. They are giving their businesses a strong personality to achieve excellent branding.
The human personality is judged based on their actions. Just as human businesses have their businesses or a unique touch that differentiates them in a crowded market.  They build up the branding to give the companies a strong identity.
A strong brand can help you stand out in a crowded market. That is why all businesses are attempting to improve their branding. Furthermore, brand identity helps businesses in attracting a large number of consumers interested in purchasing their products.
Why is brand identity important?
Do you think Brand Identity is important? Why does my company need its own identity? – Then have a look at the significance of brand identity as described here!
The face of the companies
The face of a company is its brand identification, which allows customers to recognize the company in a competitive market. As a result, they create a variety of visual designs such as logos, packaging, and business cards.
However, each company develops its visual image, which is why you require a design that differentiates your brand. As a result, having a unique identity gives your company a unique face. So, your customers will easily know your brand.
Consistency and Trust
In the first attempt, a well-known brand failed. However, product consistency is possible to gain the trust of organizations. So, if your favorite companies have a brand identity or are successful in building one, that's a measure of the consistency and trust they receive from their customers.
Spread the awareness of the product
We may notice a variety of products from various brands on the commercial market. However, the products' uses remain the same. So, how can you succeed in expanding your sales when there are so many comparable products? And the brand identity is the answer.
Your companies can raise product awareness while creating a brand identity. Additionally, your products stand out among a crowd of comparable products, allowing you to enhance your sales.
As a result, brand identity assists businesses in spreading product awareness in a competitive market to maximize sales.
Describe the companies' goal
Companies enter the market with a specific goal in mind. They are establishing a brand identity to achieve their goal. They create a brand identity that expresses the companies' goals. Consumers can also quickly identify the company's objective by looking at the products. A personal touch opens up numerous opportunities for businesses, including several opportunities to boost earnings while increasing sales.
Attract new customers
Companies with distinct branding have a distinct impression on consumers' minds. As a result, in the competitive world, the unique touch of the products attracts several new customers.
Even businesses are attempting to gain new customers daily. Businesses utilize branding to increase their popularity in this way. They can attract several new clients by maximizing the popularity of the products.
Also Read: HOW BRAND IDENTITY IS IMPORTANT FOR YOUR BUSINESS?
Tips to create a brand identity
Businesses want to build a brand identity now that they understand how important it is. However, how do companies establish a brand identity? Don't be afraid; it's not as difficult as it appears. A brand identity can be simply created by businesses. They only need to think about a few things when it comes to branding. Here are some pointers on how businesses might develop excellent branding.
Cleare about the vision
Businesses have a concept of how they want to brand themselves. As a result, companies must be clear about their vision while establishing their identity. They do this by creating a brand identity that is appropriate for their needs. Furthermore, these strategies help in the creation of perfect branding that is easily recognized by customers.
If you don't have a vision for your company, you'll never be able to build a brand identity that stays in the minds of your customers. It's nothing more than a waste of time. So, once you've established your goal, you can begin branding.
Purpose
What is your motivation for creating a brand identity? Because each activity must be supported by a description of the branding goal. Purposeful branding also has a good effect on consumers' minds. That is why, in today's competitive environment, businesses are prepared to invest in strategic branding.
Keep the customer in mind
In the business sector, the customer is essential. Businesses can gain money in this way. When developing a new concept, it's important to keep the customers in mind. Making the design with the customers in mind brings a unique touch to the branding. As a result, when businesses wish to develop their branding, they should keep the customer in mind.
Maintain the consistency of the product
The most essential factor of branding is maintaining product consistency. Companies can easily build branding if they are effective in preserving product consistency.
Because people recognize and choose a well-known brand because they trust the product's quality. Companies can develop brand identity while keeping product consistency. As a result, provide consistent quality products to your customers.
Know your business values
Also, before developing a brand identity, you must be aware of the values of your products and your company. Because there are various businesses founded in your state. So every business is well-known in its manner. As a result, be aware of your values when creating a branding strategy. Also, do some research to see how marketing is evolving and how many changes are happening. This method allows you to develop your brand identity, which will help you succeed.
Conclusion 
In a competitive market, branding or brand identity creates opportunities. However, before you begin establishing or designing a brand, you must understand the significance, benefits, and factors that help with the development of a successful identity. Even branding not only gives your company a distinct personality but also provides you with several options for achieving your objectives.
Contact Us and receive a brand design for your companies!