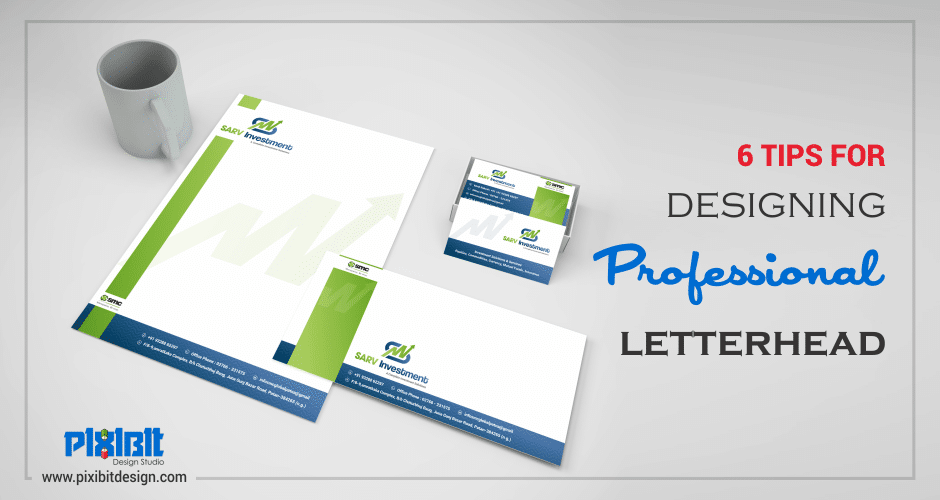 6 Tips For Designing Professional Letterhead
Now we presenting the 6 tips for designing professional Letterhead. Letterhead is a major consideration to identify the business as a brand aspect. Letterhead gives brief coverage in the establishment of new business. The main purpose of the letterhead is the marketing of the business. To create professional letterhead with the company's logo, consider the below 6 Tips For Designing Professional Letterhead.
Keep visible clearly
Customers might be devoted to a certain elegant font, generally, use the simple fonts are worth the value of letterhead. Too much content usually gets the late response and it contains no more readability. If the letterhead covers a small part than it is easy to get a clear idea about letterhead so steer clear. To require a few places for a logo and design a simple layout to consider the main concept of letterhead.
Use color appropriately
Color can make your communications better effective and eye-catching to grab the attention of consumers, avoid excessive colors in letterhead because it decreases the credibility of description. There is two scheme to choose a color for letterhead.
If a company has already the logo than it is easy to color to choose as per logo.

If a company has not logo than choose the color according to the business concept for letterhead and include those colors for the logo.
Remember one thing the logo color should be approximately the same similar to the letterhead color for good establishment of the business. Different logo color distracts the general public. All other text, including the slogan, should be neutral in color like black, dark gray or navy blue.
Proofreading for perfect letterhead
Proofreading is necessary to check a mistake in the letterhead. To send perfect message to the customer without any small spelling error, check the letterhead at least two or three times before printing it. If wrong punctuation and wrong information passed through letterhead than it may cause a huge bad impact in business. Pass the letterhead around the office mates and other related persons.
Carry letterhead with less information
Include only important information about the business. Letterhead reflects business services and product, a consumer has no interest in more reading so don't include excessive data.
Use creative paper material
When designing a letterhead for your business, it's important to keep it professional and quality based paper material. Letterhead paper material shows your business image. Additionally, it is the first impression for potential clients to get a good product and services.
Text
Always, we have the most common questions about text format and style and quantity in the letterhead. these are fundamental elements are played a beneficial role to enhance letterhead with text. Text color depends on letterhead background, use contrast color combination for text and background. Write less text but more effective rather than a long description. Professional letterhead considers the business name, logo, contact information and effective information about products and services. If the business has a tag line than considering it in the letterhead.